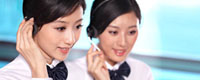 Name: Andy Huang
Tel: +86-0577-85989557-8001
Fax: +86-0577-85989556
E-mail: andyhuang@cnjdgy.com
Add: No.89, Henidang Road, Haibin Street, Longwan District, Wenzhou City, Zhejiang, China
Skype: jd-pipefitting
QQ: 80289158




Congraturations to our company on getting the API Q1 certification. The scope for this certification is manufacturing stainless steel pipe fittings including Tee, Elbow, Reducer, Cap, Flanging p...
More>>
Stainles steel pipe reducer for Industrial Application

Birthday Party of our company hold in June 29th, 2015. Every month we will hold a party for the persons whose birthday date is within this...

More>>
We are a professional stainless steel pipe fittings manufacturer in wenzhou of China. To develop our bussiness in Iran, we attended the Iran international oil, gas and petrochemical exhibit...
More>>
Our company will be attending the exhibition of "IRAN OIL SHO...

More>>
Congratulations!!! Our company has won the title of "The technology-based SMEs in Zhejiang province" in the year of 2015.
The technology-based SMEs means makin...
More>>
ASME-- American Society of Mechanical Engineers
ANSI-- American National Standard Institute
ASTM-- American Society of Testing and Materials
ATM-- Atmosphere
We got the product certificate of EU PED 97/23/EC (EU Pressure Equipment Directive) on Marth 15th, 2013. And it is dued in March, 2015. After auditing by TUV company again in the year of 2014, w...
More>>
Total: 9
Page: 1 / 1
First
←Previous
Next→
End